Amazon Flex App

Earn Rs.140 Per Hour By Delivering Packages With Amazon Flex
---
Amazon Flex, Amazon Flex India, Amazon Flex App, Amazon Flex App Download, Amazon Flex App APK, How To Use Amazon Flex?, Amazon Flex Full Guide, How To Work With Amazon Flex? – Hello Coolz Readers! Hope You Guys Are Enjoying Our Free Amazon Quiz Answers & Here Amazon India introduced a New Program Where any person can Earn Rs.120 to Rs.140 Per Hour By Delivering Amazon Parcels Using Amazon Flex App.
This is a Golden Opportunity to all that persons who have some free time in a Day or in a Week and willing to Earn Some Extra Income in their Life. Amazon Flex is here to Earn some extra money to celebrate weekends, or to help their families and many more other reasons.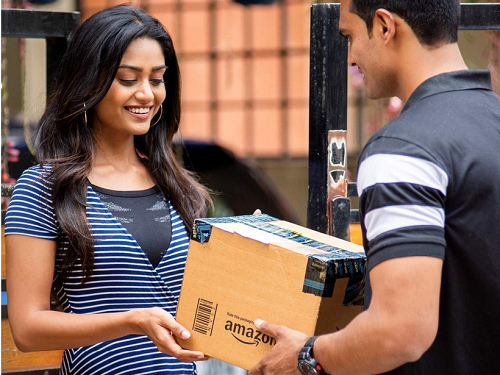 Here i will Give you all details about Amazon Flex and will try to clear or doubts regarding your question on it. Amazon Flex is all about Flexibility to the customers who are receiving their parcels or packages and for them also who is delivering this packages to them on time. Now We are elaborating Amazon Flex to You so you can understand full process very easily!!
---
What is Amazon Flex? :
Amazon Flex is a program where independent contractors, called delivery partners, deliver Amazon orders. Hundreds of millions of items are available through Amazon, including electronics, household essentials, and much more.
Delivery partners use their own vehicles to deliver packages to Amazon customers. Amazon Flex provides a flexible opportunity for Delivery Partners looking to turn free time into supplemental or part-time income.

---
How To Apply On Amazon Flex App India To Earn Up To Rs.140 Per Hour By Delivering Packages :
1. First of All Open Given Link in your Default Mobile Browser to Download Amazon Flex App. : Download
OR
2. Just Open Given Amazon Flex Registration Form and Fill Information and Get Amazon Flex App. : Regisztration
3. Enter Given Details in Asked Form and Click on Get The App Option.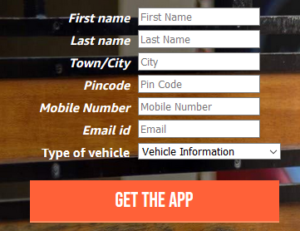 4. Go to Settings and then Security and then Turn on Unknown Sources to install Amazon Flex App.
5. Now Turn or your Device Location and Move On to App and Start Registration Process.
6. Sign up for Amazon Flex using your existing Amazon account or by creating a new Amazon account.
7. Answer all their question asked to get your details.
8. Select a service area where you will pick up and deliver Amazon packages.
Note : Amazon Flex is Available in Bengaluru, Delhi, Mumbai, Hyderabad, Jaipur, Chennai,Pune, Patna, Lucknow, Ahemdabad, Coimbatore, Kanpur, Ghaziabad, Kolkata, Chandigarh, Vishakapatnam, Gurgaon Only. It Will Launch Soon For All Over India For First Come First Serve Basis
9. You have to Provide Tax and Payment Details to Receive Payments on Time.
10. Now Just wait for 5 to 10 business days to to check Your background by Amazon Flex India.
---
Basic To Know More Terms About Amazon Flex :
You must be at least 18 years old.
Android phone of version 6.0 or higher with at least 2GB of RAM.
Device needs to have a camera with flash, GPS location services, and an active SIM with voice & data connectivity.
A two-wheeler that meets all applicable law and safety requirements.
PAN Number.
Savings or a Current Bank Account.
Amazon Flex Will Cover Accidental Death coverage of up to INR 5,00,000/- and Permanent Disability coverage up to INR 5,00,000 /-
More FAQ's About Amazon Flex By Watching Below Video
The post Earn ₹16800 Every Month By Delivering Parcel With Amazon Flex | Join Now appeared first on Free Recharge Tricks-CoolzTricks Unlimited Paytm ,Free 3G 4G Tricks.