Flipkart Play & Win : Snake and Lader Game started by Flipkart on This mid season Offers, Participate and Win Prizes
Flipkart stated a new Game to win Ladder and Snake Game.Just participate and win for Great Prices and can earn unlimited prizes. The game can be played 3 times per hour for each users.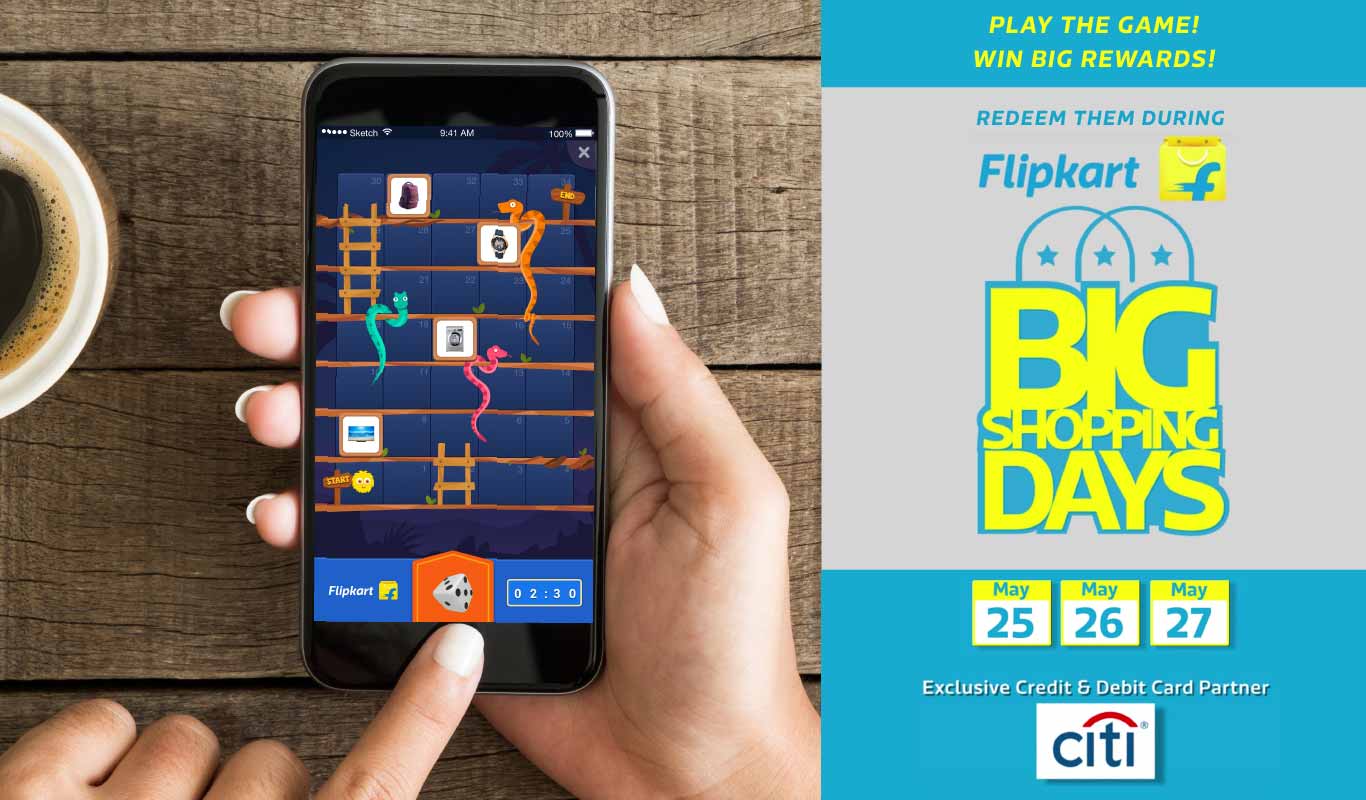 Game is live now

U can play now also tell what you have won if u get something special gift me too.....

Play Snake & Ladder Game On Flipkart App & Win Exciting Prizes Like Gift Vouchers, HD TVs, Smartphones & Many More.





Download Flipkart Latest Version App

(Important to Participate)

From Here :

http://fkrt.it/JBIwkuuuuN

Now Click On "Big Shopping Days" Banner.

Scroll Down & Locate Snake & Ladders Game.





Terms & Conditions :

1. For playing the game user needs a 'chance' / 'life' to play 1 round of the game

2. Each game is timed & users must finish within that time else the game ends automatically

a) The timer starts when user clicks Play

b) The timer cannot be paused for any reason. Eg: kill the app, put in background, receive a call or go to some other app, internet connection issue etc.

c) All rewards earned in the game are assigned to the user. The user does not need to complete the game to retain these

3. This is a single player game

4. You have to tap the dice to start rolling and moving forward on the game board

5. You need internet connection to play this game

6. You can win rewards in this game by landing on a reward tile

7. Every time you play the game, the game board layout can change.

8. User level & device level game

9. You may win 1st party or 3rd party rewards

10. Reward communication will be sent to you via in-app notifications & emails (if we have it under your account details) once they are applied to your account. There may be a few hours of delay.
v